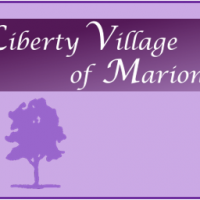 Here's what is happening at Liberty Village…
3rd Annual Christmas Bazaar Friday, Dec 8, 3:30-7:30 at Parkway Estates. Finish your Christmas shopping while supporting small local businesses! Wine, wassail and hors'dorves!
FREE Buffet & Bingo at Parkway Estates! Seniors can enjoy a free buffet lunch and then play free bingo on the first Monday of each month at Parkway Estates, at noon!
FREE Senior Breakfast Buffet at Parkway Estates, 8:00am – 9:30am on the second Tuesday of each month!
FREE Lunch & Learn Thursday, Dec14 at Noon about Retired Seniors Volunteer Program of SI. Volunteers make our communities great!  RSVP of SI engages volunteers, matching their experiences, talents, and interests to meaningful service. The purpose of RSVP of SI is to enhance the quality of our communities through service at non-profit and public agencies throughout Southern Illinois. Presenters: Amber Neal-Anderson, RSVP Project Manager & Summer Ginther, RSVP Coordinator
Liberty Village is located at 3114 Williamson Co. Parkway, Marion, just across from the movie theater.