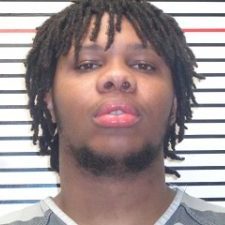 MURPHYSBORO, IL. (WJPF) — A Carbondale man will spend the next 18 years behind bars on weapons charges.
22-year-old Rahsaan Graham, Jr was convicted on the felony charges of Aggravated Discharge of a Firearm and Unlawful Use of Weapons by a Felon.
Prosecutors say that on June 10, 2017, Graham fired multiple shots at car in Carbondale, injuring one man.
Additionally, prosecutors say Graham threatened a witness who testified against him and offered the witness money to leave town during his trial.