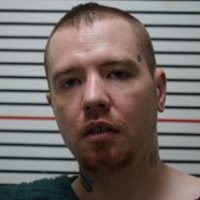 CARBONDALE, IL. (WJPF) – A Murphysboro man is custody accused of theft, battery, and then firing a gun inside of the Carbondale Police Station.
36-year-old Eric Brown was arrested around 1:40 Saturday afternoon at the University Mall after a theft and battery complaint.
Following his arrest, Brown was taken to the Carbondale Police Station for processing. While in the processing area, Brown produced gun he had concealed from police and fired it at an officer. The officer was not injured.
Brown then barricaded himself inside the processing area. A crisis negotiator was eventually called and Brown surrendered.
He faces multiple charges and is incarcerated in the Jackson County jail.