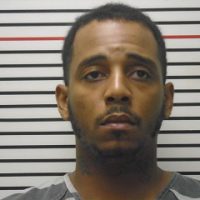 MURPHYSBORO, IL (WJPF) — A Murphysboro man will spend the next twenty years behind bars after pleading guilty to First Degree Murder.
Prosecutors say 28-year-old Juwan Jackson was involved in a drive-by shooting in Murphysboro in the early morning hours of October 24, 2016.
Responding police officers found Detrick Rogers with a gunshot wound to the head. He died a day later.
A surveillance camera captured the shooting on video.
Jackson's co-defendant, Cortez Turner, was found guilty following a jury trial. Prosecutors say both Jackson and Turner fired shots that led to Rogers' death.