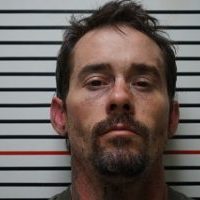 MURPHYSBORO, IL. (WJPF) – A Jackson County man has been sentenced to 3 years behind bars after violating the probation he originally received for an Aggravated Battery conviction.
In June 2016, 27-year-old Daniel Brooks hit another man in the face and head with a pistol.
On June 3, 2019, Brooks admitted to the court that he had not complied with the Domestic Violence Counseling that he has been ordered to attend.