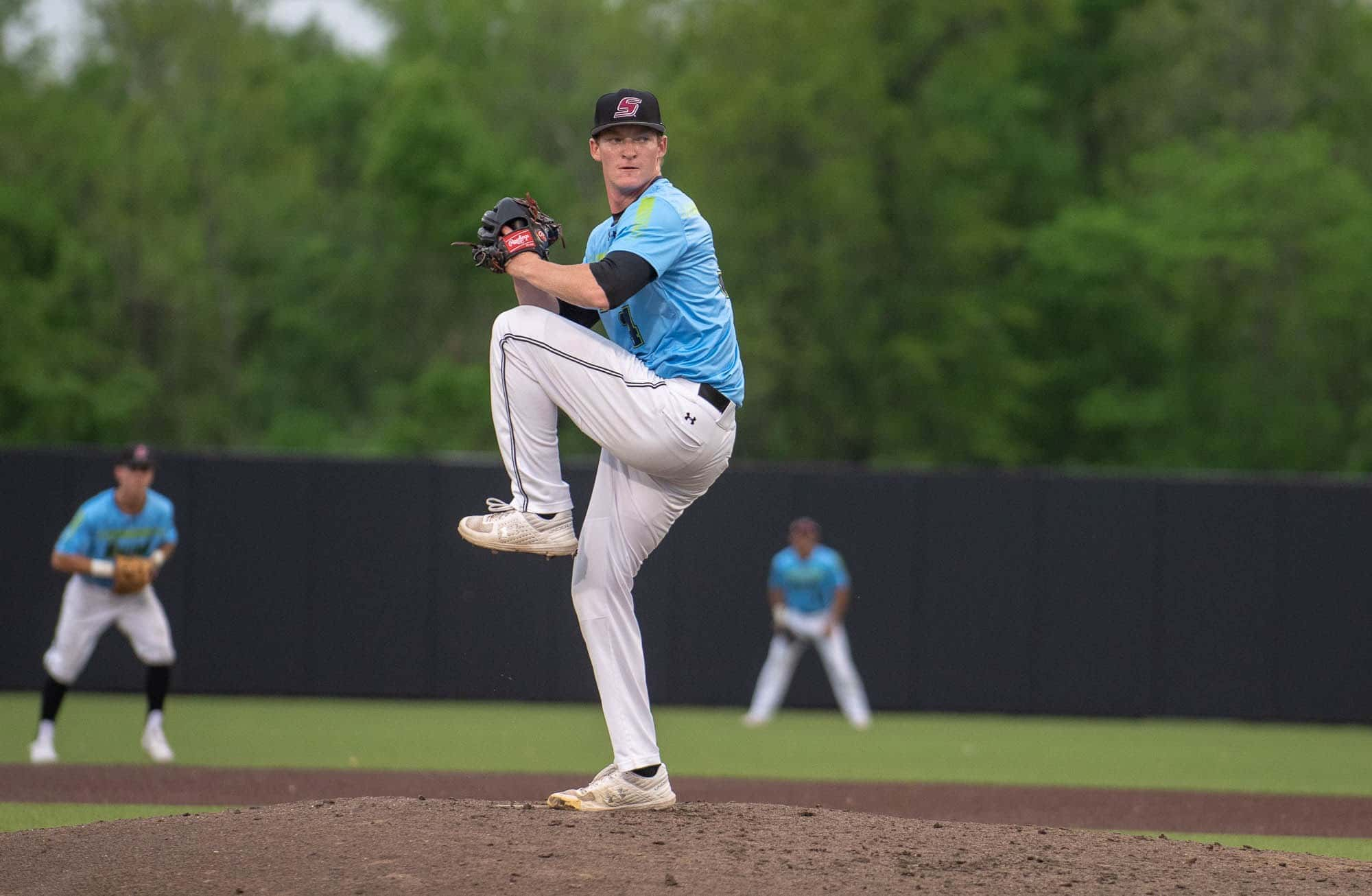 Southern Illinois junior pitcher Justin Yeager was selected by the Atlanta Braves in the 33rd round of the 2019 Major League Baseball Draft on Wednesday. Additionally, SIU signees Mitchell Jackson (RHP, Marion, Ill.) and Gavin Jones (INF, State Fair CC) were drafted. Jones went in the 27th round to the Oakland Athletics, and Jackson went in the 36th round to the Atlanta Braves.
Yeager led the Salukis in ERA (2.88), strikeouts (47) and opponent batting average (.173). He was even better in league play, holding opponents to a .129 average and posting a 2.61 ERA in 10 appearances. Yeager, who was a junior in 2019, holds a career 2.97 ERA in his three-year Saluki career. He allowed just 46 hits in 63.2 career innings.
Yeager excelled at limiting opponents' power numbers. In his final two years at SIU, Yeager allowed just five total extra-base hits (four doubles and one home run) in 52 innings of work. His opponent slugging percentage ranked 11th in the NCAA in 2018 and was ninth-best in the nation in 2019. Among pitchers with at least 40 innings in 2019, Yeager led the Missouri Valley Conference in opponent batting average (.173), slugging percentage (.223), and OPS (.525).
Yeager went two or more innings in nine of his 24 appearances in 2019, including eight of his final 14 appearances. He allowed more than one earned run just four times in 45 career appearances.
Yeager is the eighth Saluki pitcher drafted in the last eight years.
Since 1966, 107 SIU players have been taken in the MLB Draft. Twenty-five Salukis have gone on to make the Major Leagues. Most recently, Sam Coonrod, a 2014 fifth-round pick of the San Francisco Giants, made his MLB debut earlier this year.