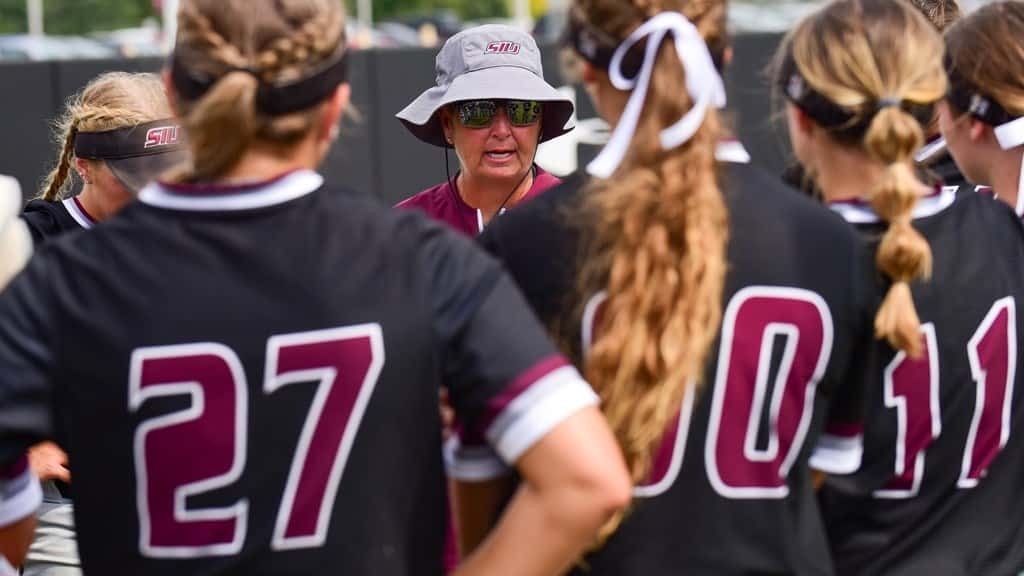 Photo from siusalukis.com
COLUMBIA, S.C. — The Southern Illinois softball program has altered its schedule at the Carolina Classic due to weather. SIU will no longer play on Friday and instead take part in three games over two days — Saturday and Sunday.
The Salukis will face tournament host South Carolina at 3 p.m. ET on Saturday, followed by a matchup against Ohio State at 5:30 p.m. ET. Southern will wrap up play on Sunday in a 10 a.m. ET game against North Dakota State. All three games will be played at Carolina Softball Stadium. Live stats will be provided for each game.
UPDATED SCHEDULE
---
Saturday, Feb. 8
• SIU vs. South Carolina – 3 p.m. ET
• SIU vs. Ohio State – 5:30 p.m. ET
Sunday, Feb. 9
• SIU vs. North Dakota State – 10 a.m. ET
Press release first featured on siusalukis.com