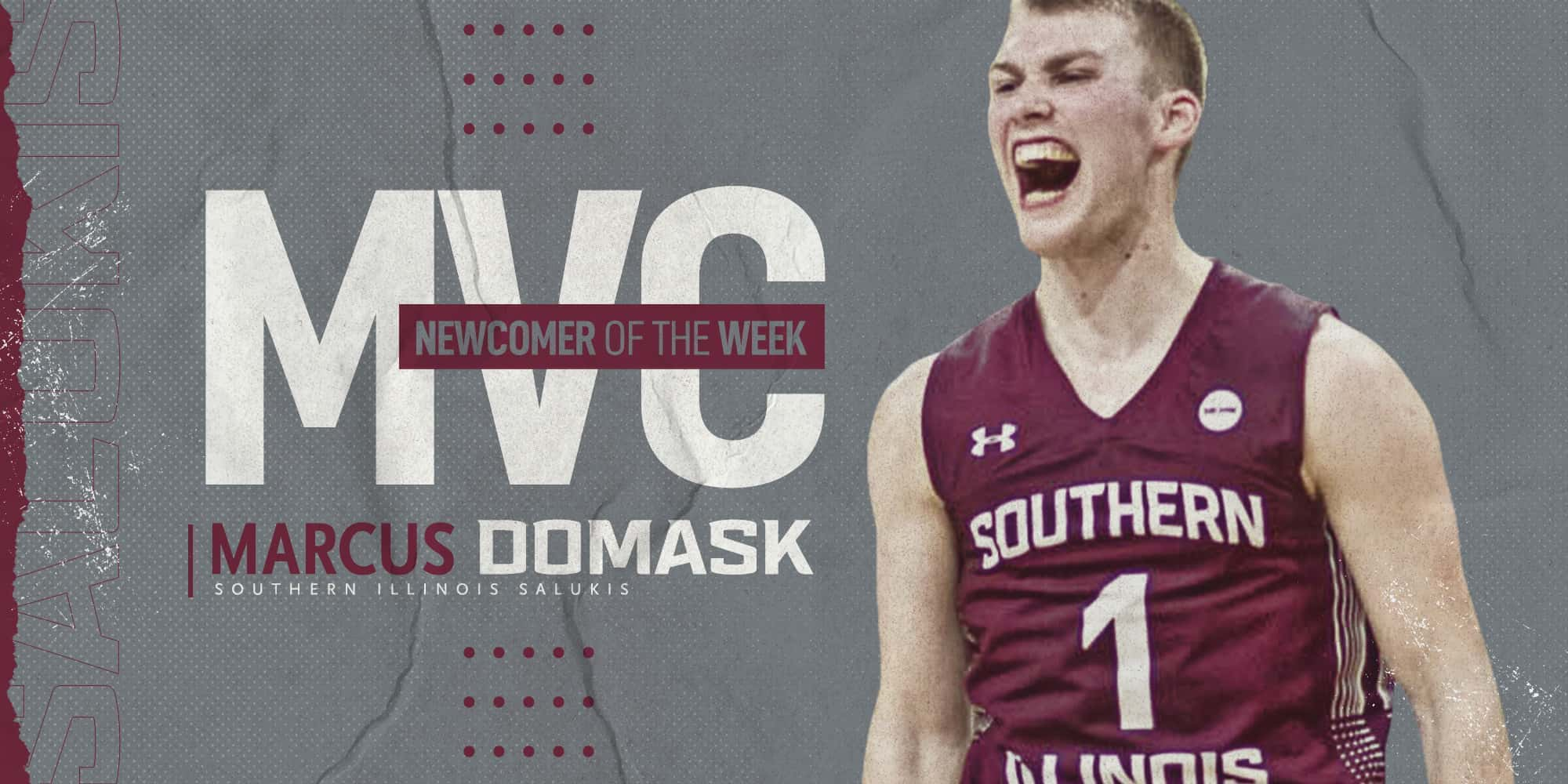 Photo from siusalukis.com
ST. LOUIS – SIU men's basketball freshman Marcus Domask was named the Missouri Valley Conference Newcomer of the Week, the league announced Monday. Domask earned the honor for the third time this season.
Domask hit the game-winning jumper as time expired in Southern Illinois' 68-66 win over Missouri State on Saturday. Domask averaged 20 points and 7.5 points over SIU's two wins. Domask came a rebound shy of a double-double in SIU's win at Evansville on Wednesday (22 points, 9 rebounds). On Saturday at home vs. Missouri State, Domask was 6-of-9 from the field and had 6 rebounds, 2 assists, and 2 steals. With only 1.6 seconds left, Domask grabbed a full-court pass, took one dribble and hit a triple-teamed turnaround 18-foot jump shot as the clock expired to give SIU its seventh consecutive win.
Domask is one of only five freshmen in the nation averaging at least 14 points, 5 rebounds and 2.5 assists; and he is the only one of those shooting better than 50 percent from the field. According to Sports Reference, Domask ranks second nationally among freshmen, and second in the MVC among all players, in Win Shares with 4.3.
SIU takes its seven-game winning streak to Valparaiso on Wednesday night for a 7 p.m. game. The Salukis host Bradley at 1 p.m. this coming Saturday, February 15.
Press release first featured on siusalukis.com