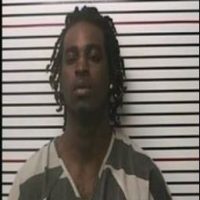 CARBONDALE, Ill (WJPF) — An arrest warrant has been issued for man Carbondale Police consider to be armed and dangerous.
23-year-old Stephen Moultrie is wanted for Aggravated Discharge of a Firearm and Unlawful Use of Weapons by a Felon.
On Sunday afternoon, Carbondale Police responded to the area of North Robert A Stalls Avenue and East Birch Street after a report of shots fired.
An investigation indicated that Moultrie fired several shots at a vehicle occupied by three people. Police say Moultrie knew the people in the car. None of the victims were injured.
Anyone with information about the incident or who may know the whereabouts of Stephen Moultrie are asked to contact Carbondale Police at (618) 457-3200. Anonymous tips may also be made through Crime Stoppers at (618) 549-COPS.