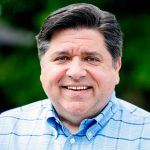 CHICAGO (AP) — Gov. J.B. Pritzker says Illinois will soon more than double the number of COVID-19 tests it can administer each day as the number of cases in the state surged.
Public health officials announced 1,105 new cases, including 18 deaths on Sunday. Overall, Illinois has had more than 4,500 cases, including 65 deaths.
Pritzker said Sunday that the state will increase its testing capacity from 4,000 a day currently to 10,000 within days. He says the state is adding more workers to its labs and technology to make the increase.