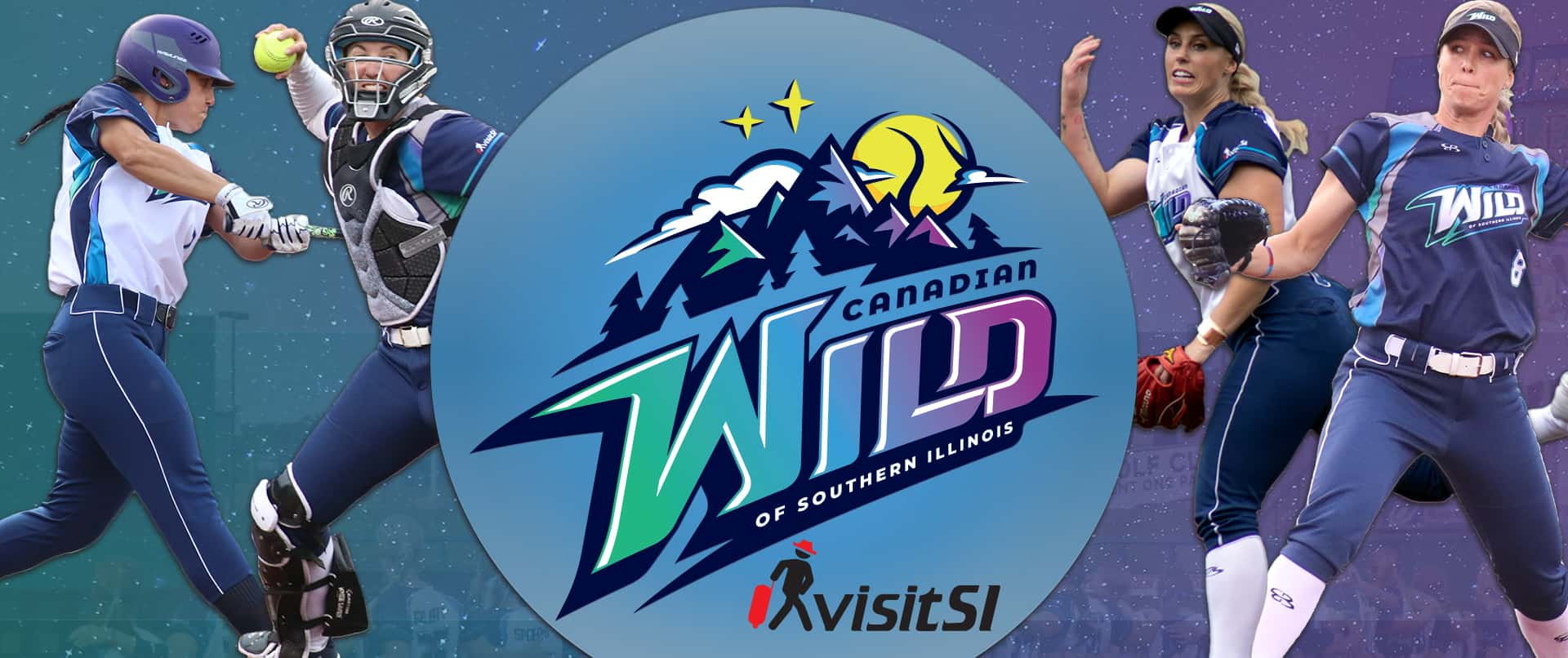 Marion, IL (April 13, 2020) – The Canadian Wild of Southern Illinois announced today that they will not be able to participate in the 2020 season of National Pro Fastpitch (NPF) softball at Rent One Park.
Due to the ongoing COVID-19 pandemic, the Wild, made up of players from Softball Canada and the Canadian women's national softball team, will be unable to travel to the United States this summer to train.
"We are very disappointed that we will be unable to compete in the NPF in 2020," Softball Canada CEO Hugh Mitchener said. "However, travel, safety, and logistical concerns as a result of the COVID-19 virus have made it impossible for us to join the league this summer. The NPF and the other teams have been so supportive of our involvement and played a major role in our growth as a team last year.
"We are so fortunate to have partnered with the Southern Illinois Miners last year, and so appreciated our support in Marion, Illinois," Mitchener added. "We remain hopeful of joining our softball friends again in 2021."
The Wild were set to begin their second season in the NPF and Southern Illinois this summer beginning in May, leading up to the 2020 Olympics in Tokyo, Japan this July. The Olympics had been previously postponed on March 24 by one year, to July of 2021, due to the COVID-19 pandemic. At that same time, the Aussie Peppers of Mankato, made up of players from the Australian women's national team, a fellow 2020 Olympic qualifying squad, announced that they would also be unable to participate in the 2020 NPF season.
"To not be able to play in Marion and compete in the NPF in 2020 is a tough pill to swallow," said Mark Smith, head coach of the Wild. "We enjoyed our experience in 2019 and were excited to return in 2020. On behalf of the team I'd like to thank Mike Pinto, Cathy Perry, the Simmons family, and coach Blaylock and Jon Shafer at Southern Illinois University for welcoming us into the community and treating us like family.
"The opportunity to be a part of the Miners organization and compete in the NPF prepared us to earn an Olympic berth, and we are extremely grateful," added Smith. "We are hopeful that the NPF will continue in 2021, and we can return to the area to thank our fans and prepare for the Olympic Games."
"I know how much the players were looking forward to coming back to Marion this summer to prepare for their goal of winning the gold medal in the upcoming Olympics in Tokyo," Miners COO Mike Pinto said. "Unfortunately, with the challenges from COVID-19, like the uncertainty about the border opening and the inability to train for the foreseeable future, it makes it impossible to get a schedule together that will work for this season. We have loved our association with Softball Canada, head coach Mark Smith, and all their players. Our organization could not have been happier with all the people we have worked with. After the summer is over, we will revisit the opportunities to work together in the future."