CARBONDALE, Ill. (WJPF) — Over $830,000 in federal funding will be used to make southern Illinois classrooms safer.
The money comes in the form of grants through the Department of Justice's School Violence Prevention Program.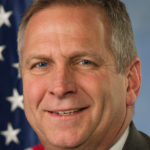 In a statement announcing the funding Congressman Mike Bost (R-Murphysboro) said, "As a father, a grandfather, and a former first responder, school safety is an issue that is very important to me; and I couldn't be happier to see local school districts utilizing these grants to make their classrooms safer. Getting this legislation signed into law is one of my proudest accomplishments in Congress, and I will continue to champion efforts to keep children and teachers safe at school."
Sesser-Valier CUSD #196 will receive $90,285.
The Jefferson County Sheriff's Department will receive $499,829.
East St. Louis District #189 will receive $239,892.