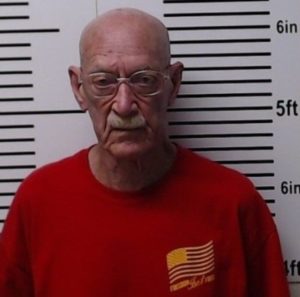 JONESBORO, Ill. (WJPF) — A Jonesboro man is facing charges that he tried to have sexual relations with a child.
Union County State's Attorney Daniel Klingemann says Harold "Harry" Goetz, 78,  attempted to meet a person he thought was a child under the age of 14 with the intention of having sex.
Goetz faces one count of indecent solicitation, one count of travelling to meet a minor, one count of solicitation to meet a minor, and one count of grooming.
Goetz is being held in the Jackson County Jail on a $50,000 bond. His first court appearance is set for October 2, 2020.