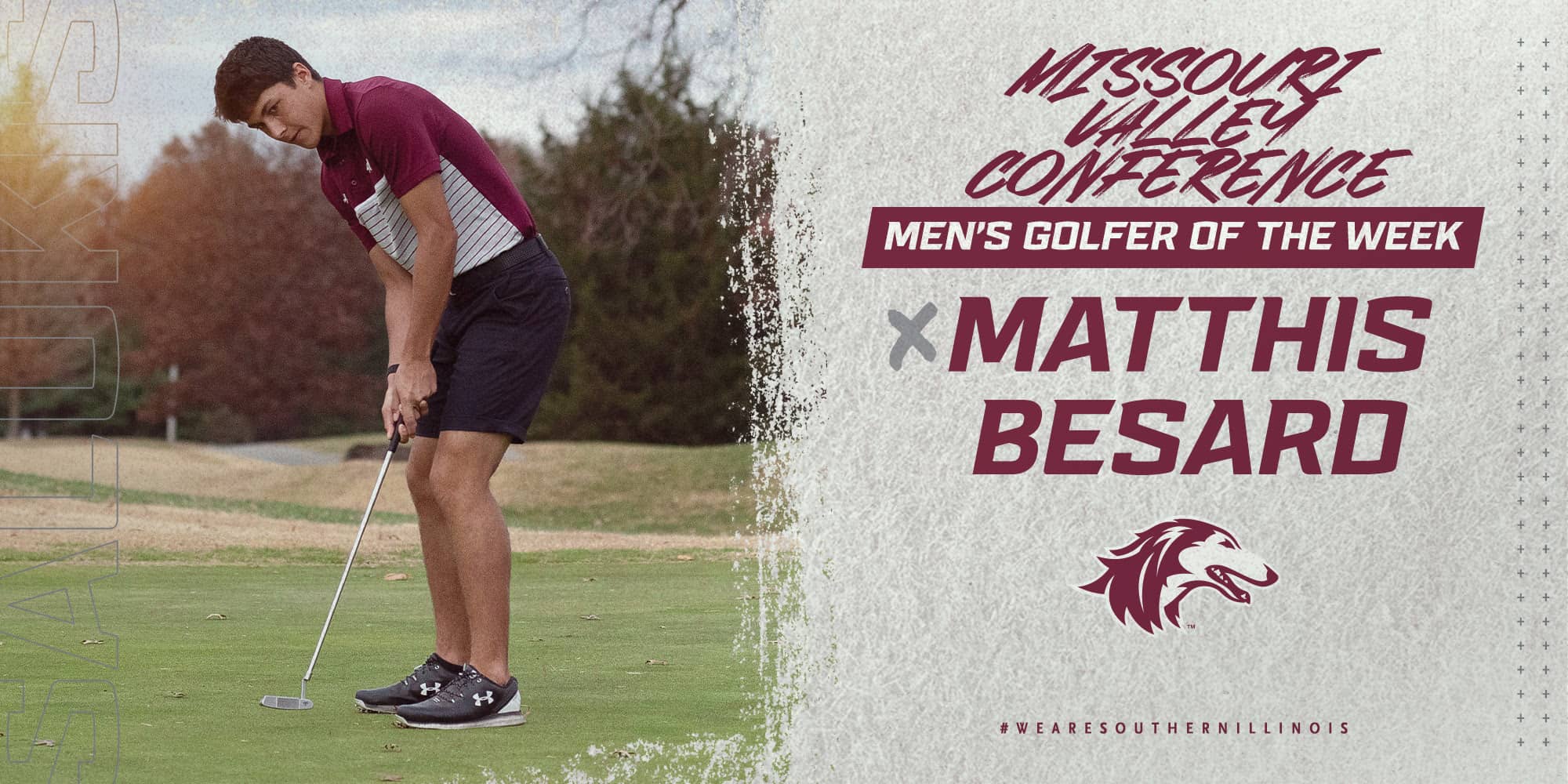 ST. LOUIS – Southern Illinois University men's golfer Matthis Besard was named the Missouri Valley Conference Co-Golfer of the Week for the third time in his career and second time this season, the league office announced on Wednesday.
Besard, a junior from Belgium, is coming off of the second individual title of his career after winning the Craft Farms Intercollegiate last weekend. Besard shot an even-par 72 in the third round of the tournament, bringing his final score to 212 and giving him a single-stroke edge against Joey McCarthy from Cincinnati for first. As a team, SIU shot for 296 in the third round to secure its ninth-place finish.
The Salukis will return to action April 4-6 when it takes part in the Murray State Racer Invitational.