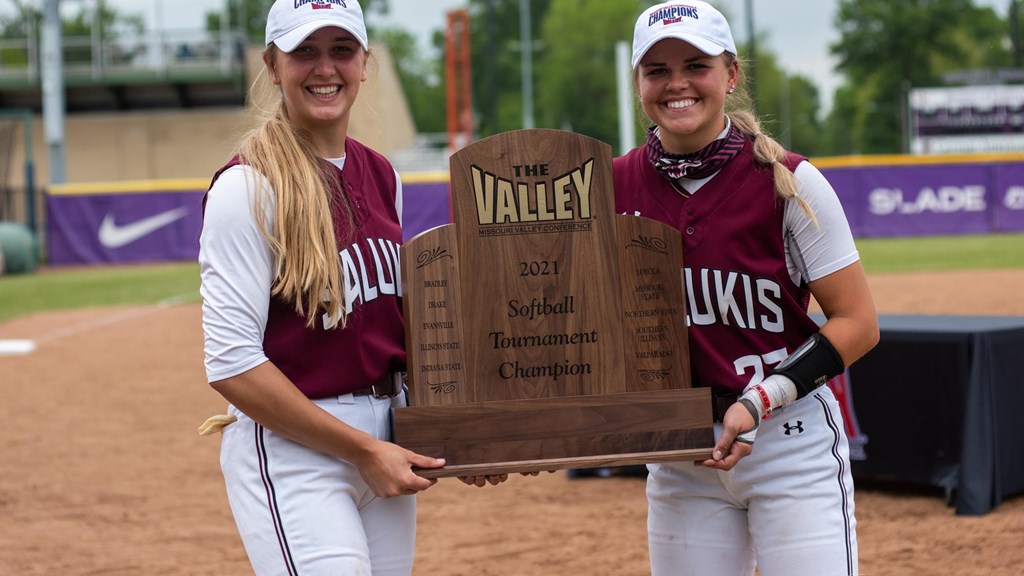 Sophomore pitcher Sarah Harness and redshirt senior second baseman Maddy Vermejan were named to National Fastpitch Coaches Association (NFCA) All-Region Teams Thursday. Harness garnered a spot on the second team while Vermejan earned third-team accolades.
Harness was selected to the All-Region team for the first time in her career. The sophomore hurler led the Valley in wins (22) for the second-straight season and also claimed the league's ERA title with a scintillating 1.57 ERA. The Bowling Green, Mo. native also finished top-3 in the MVC in strikeout-to-walk ratio (2nd; 5.05), strikeouts (2nd; 207), walks allowed per seven innings (1.53; 3rd) and strikeouts per seven innings (3rd; 7.7). She most recently was named MVC All-Tournament MVP after she went 3-0 with a .33 ERA in 21 innings of work to help SIU win the 2021 MVC Tournament title.
Vermejan was named to the all-region third team for the second time in her career after a record breaking season. The redshirt senior set the school's career hit by pitch and runs scored records and also broke SIU's single-season records for stolen bases, on-base percentage and hit by pitches. The Lemont, Ill. native hit .300 with a .535 on-base percentage and tallied six doubles, a triple, five home runs, 24 RBIs, 38 walks, 29 hit by pitches and 27 stolen bases. Vermejan finished top-3 in the MVC in hit by pitches per game (.57; 1st), on-base percentage (.535; 3rd), runs scored per game (1.02; 2nd) and stolen bases (27; 2nd).