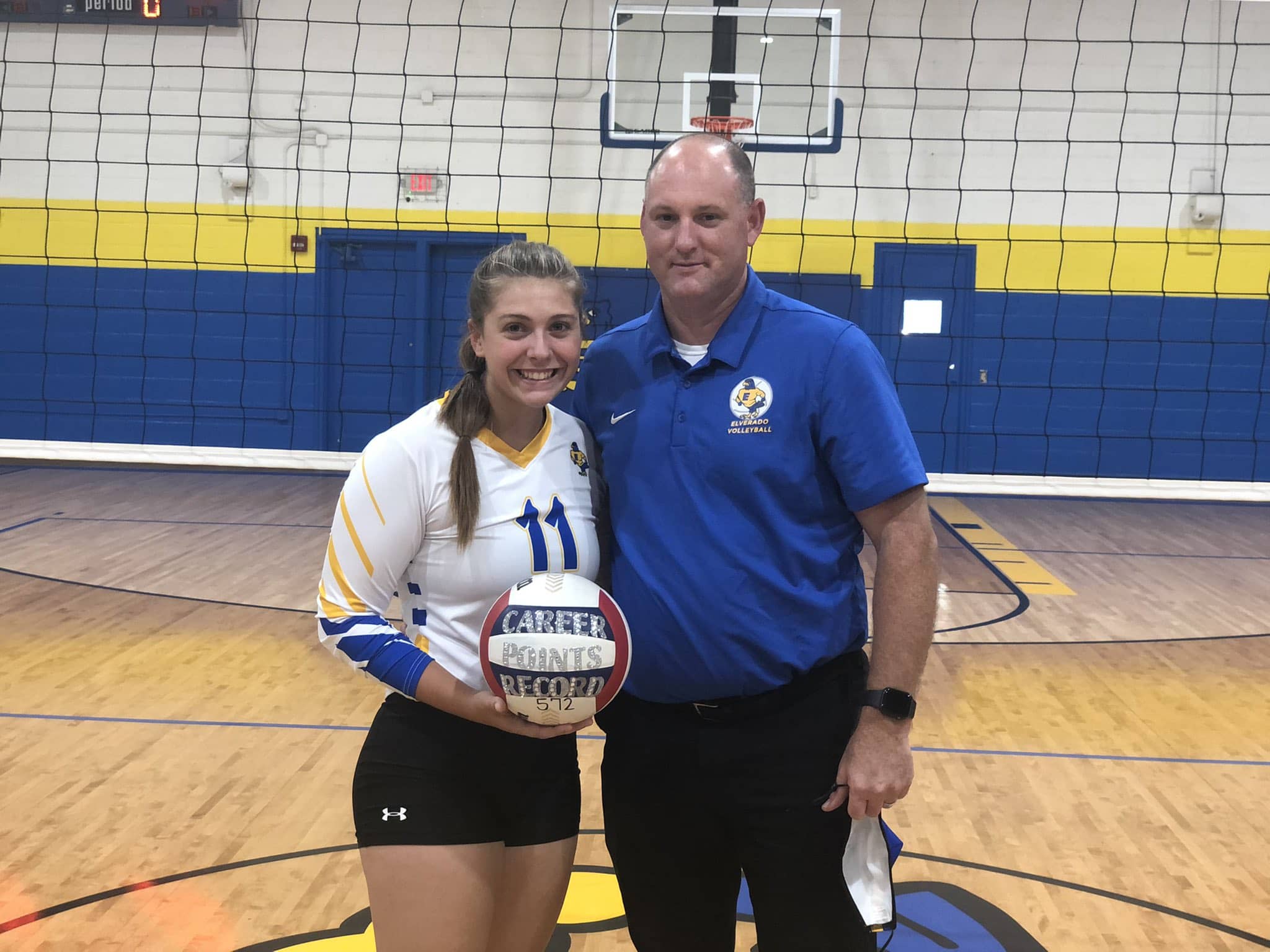 Elverado volleyball's Morgan Bernardini set a new career point record for the Falcons on Monday night in their 25-22, 25-15 sweep of Webber Township.
The Falcons senior was honored before last night's game against Shawnee for breaking the previous record of 572, set by Allie Whittington (2015-2018).
That's just the latest record Bernardini has added to her resume; the senior has the most and second-most points recorded in a single season (194 in 2018, 185 in 2019); first and second on the record list for single season serve percentage (98.32% in 2018, 97.81 in 2020); she is #1 in single season digs with 171 in 2020, she holds the Falcons career digs record as well, her teammate Emma Yates is in second.
Bernardini has another month to add on to the career points record with the Falcons last regular season game scheduled for Monday, October 18.