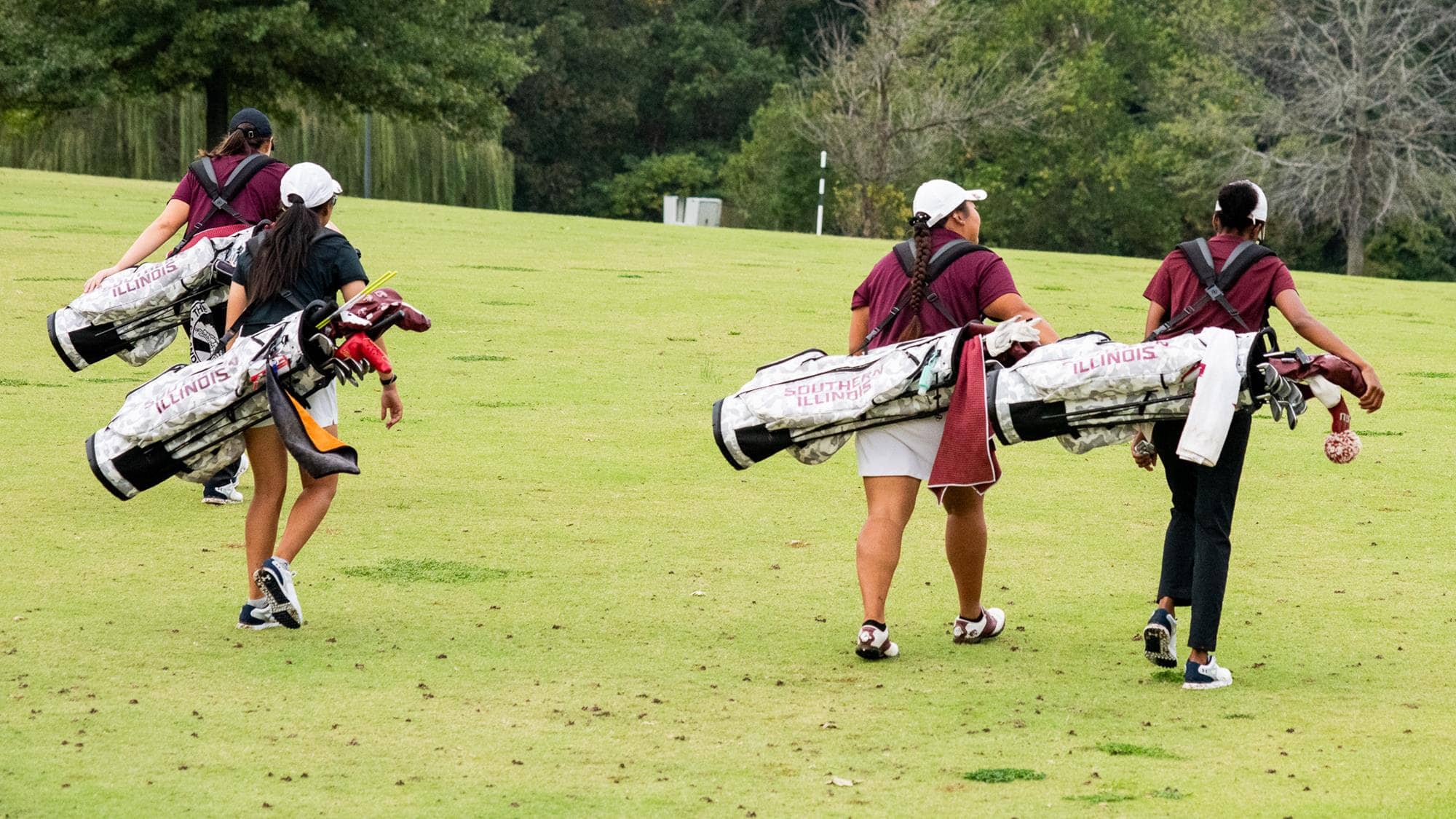 The Southern Illinois women's golf team finished tied for ninth place at the Hoover Invitational, which finished Wednesday with 18-holes at Ozarks National Golf Club in Hollister, Missouri. The Salukis carded 297, SIU's best of the three-day tournament, on the final day of play to close out with a total score of 922 (+58).
Waew Anuvran carded 75 in the third round to finish with a score of 230 (+14), tied for 35th place with Ayanna Habeel (+14) who shot 73 on the day. Rose Bundy fired 70 in the final round to finish with a total of 234 (+18), tied for 47th place with Moyea Russell. Janie Samattiyadeekul competed as an individual, finishing tied for 51st with a score of 235 (+19). Megan Breslin carded 80 each day of play to tie for 58th place at 240 (+24).
WHAT'S NEXT
The Salukis return to play February 7, 2022 when they travel to Panama City, Florida for the Lady Bison Bay Point Classic, hosted by Lipscomb University.
TEAMS
1 Oral Roberts 286 286 291 = 863 (-1)
2 Arkansas State 287 298 289 = 874 (+10)
3 Central Arkansas 290 294 291 = 875 (+11)
4 Middle Tennessee 291 303 300 = 894 (+30)
5 Murray State 298 297 307 = 902 (+38)
6 Creighton 296 306 308 = 910 (+46)
7 Toledo 298 306 307 = 911 (+47)
8 Wichita State 307 306 304 = 918 (+54)
T9 Southern Illinois 312 313 297 = 922 (+58)
T9 Cincinnati 300 312 310 = 922 (+58)
11 Missouri State 304 323 307 = 934 (+70)
12 Missouri State – Team B 305 322 322 = 949 (+85)
13 Northern Iowa 319 310 325 = 954 (+90)
14 Indiana State 331 317 321 = 969 (+105)
15 Ball State 327 322 327 = 976 (+112)
SIU
T35 Waew Anuvran 75 80 75 = 230 (+14)
T35 Ayanna Habeel 79 78 73 = 230 (+14)
T47 Rose Bundy 78 86 70 = 234 (+18)
T47 Moyea Russell 80 75 79 = 234 (+18)
T51 Janie Samattiyadeekul 76 81 78 = 235 (+19) *Individual
T58 Megan Breslin 80 80 80 = 240 (+24)