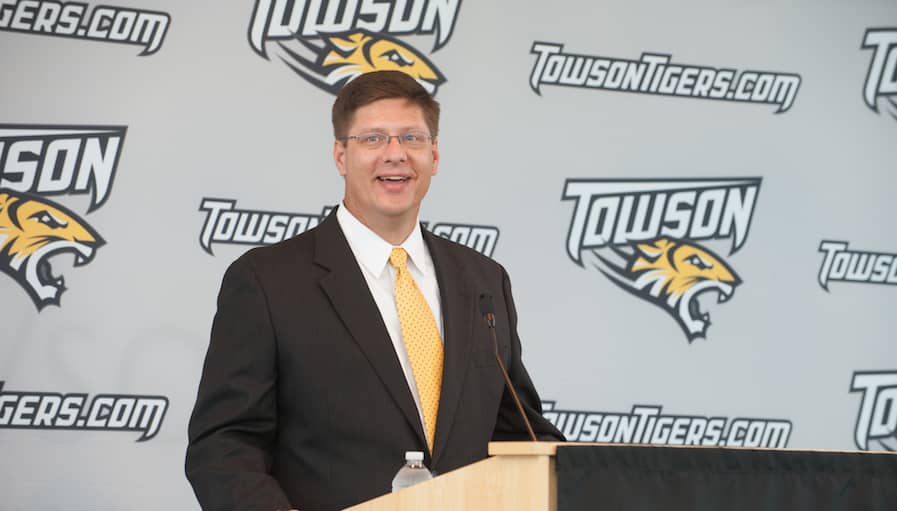 The search for the next Southern Illinois University athletic director appears to be over.  According to ESPN reporter Pete Thamel, former Towson athletic director Tim Leonard has been tabbed as the next AD at Southern Illinois.
Leonard was the AD at Towson the past 8 years but decided to step down this past spring to pursue other opportunities.
Leonard has minor experience in the Missouri Valley Conference.  He served as director of annual giving at Illinois State University from 1992-1997.
Leonard has also had stops at the Boise State University, the University of Central Florida, and Southern Methodist University.  At SMU, he was the senior associate athletic director from 2008-2012 and was the interim AD from May to August in 2012.
SIU has a Board of Trustees meeting Thursday that could result in the confirmation of the hire.