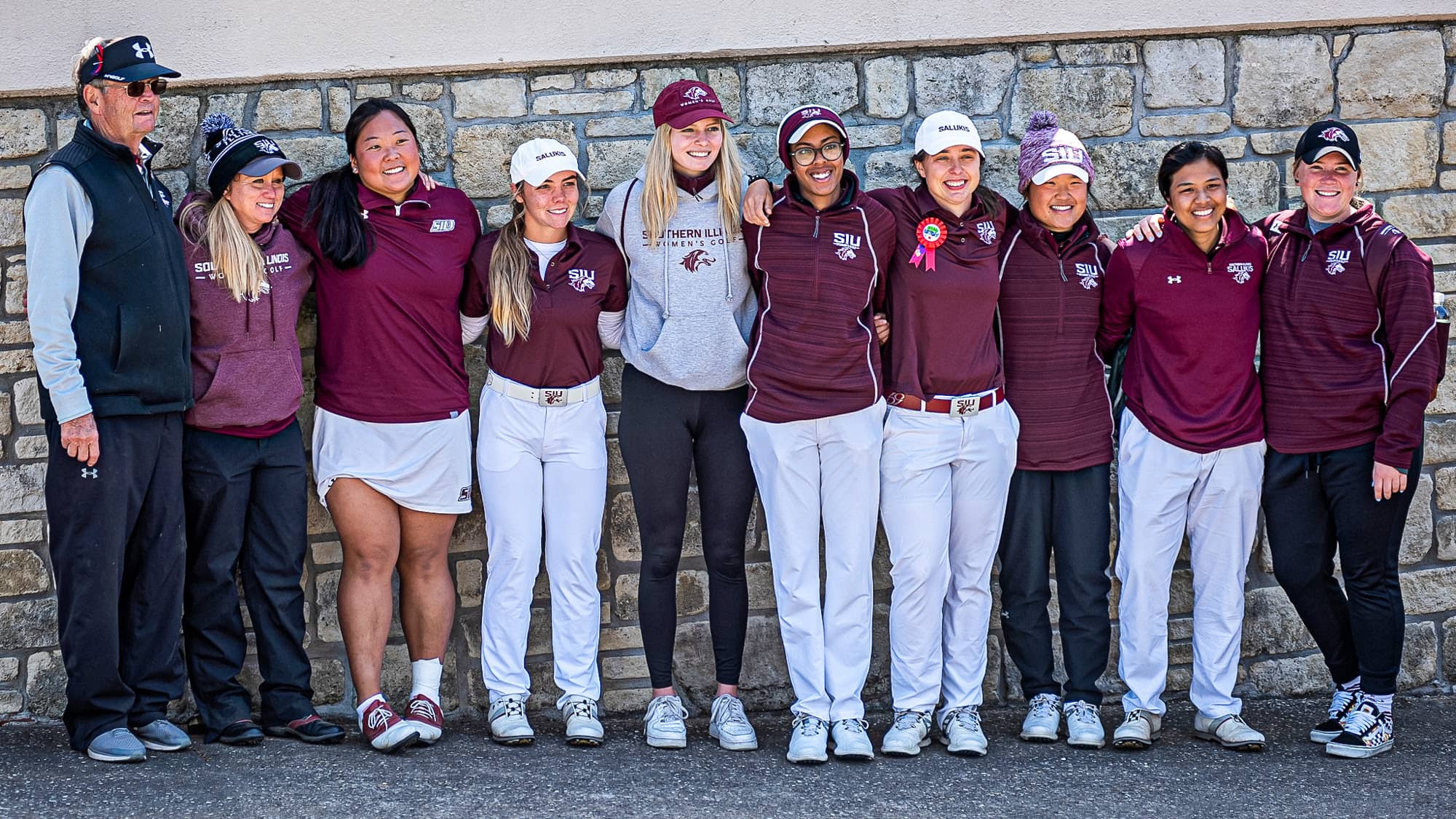 The SIU Women's golf team is ready for the 2022-23 season as they look to get back atop the Missouri Valley Conference after back-to-back sixth-place finishes in the conference tournament.
The Salukis start their fall season Sept. 12-13 in the MSU/Payne Stewart Invitational in Springfield, Missouri, before heading to Birmingham, Alabama, for the UAB Hoover Invitational Sept. 19-20.
SIU then heads west for the Golfweek Red Sky Classic Sept. 26-28 at Red Sky Golf Club in Wolcott, Colorado.
On Oct. 10-11, SIU hosts the Saluki Invitational at Dalhousie Golf Club in Cape Girardeau, Missouri.
The final tournament of the fall is set for Oct. 16-17 in Hot Springs Village, Arkansas, for the Little Rock Golf Classic at Diamante Country Club.
The Salukis start their spring slate Feb. 20-21 in San Antonio, Texas, for The Islander Classic at Alamo City Golf Trail, hosted by Texas A&M – Corpus Christi. SIU then plays in the Pizza Hut Lady Thunderbird March 19-21 in Gulf Shores, Alabama.
The final two tournaments before the postseason take the Salukis to Georgia where they'll compete in the Pinetree Country Club Women's Invitational in Kennesaw, Georgia, April 3-4, then play April 10-11 in the Brickyard Collegiate at Brickyard Golf Club in Macon, Georgia.
The MVC Championship is set for April 16-17 with the NCAA Regionals starting May 8 and running through May 10. The NCAA Championship is May 19-24 in Scottsdale, Arizona, at Grayhawk Golf Club.
SIU Director of Golf Justin Fetcho said he's very happy with the schedule this year as the Salukis will also host a tournament this season.
"I am very excited about this tournament schedule. First and foremost, I am very excited that we get to host a great event at a great golf course in Dalhousie Golf Club," he said. "That will be a very special event not just for us, but for all of the teams involved. Secondly, I love the diversity of the schedule as we get to travel all across the country to play in high level events. We want to compete against the best competition possible and I think the schedule this year shows that we are continuing to strive toward that goal. I look forward to this schedule preparing our team well throughout the regular season but more importantly, preparing us to perform at a high level in the postseason."