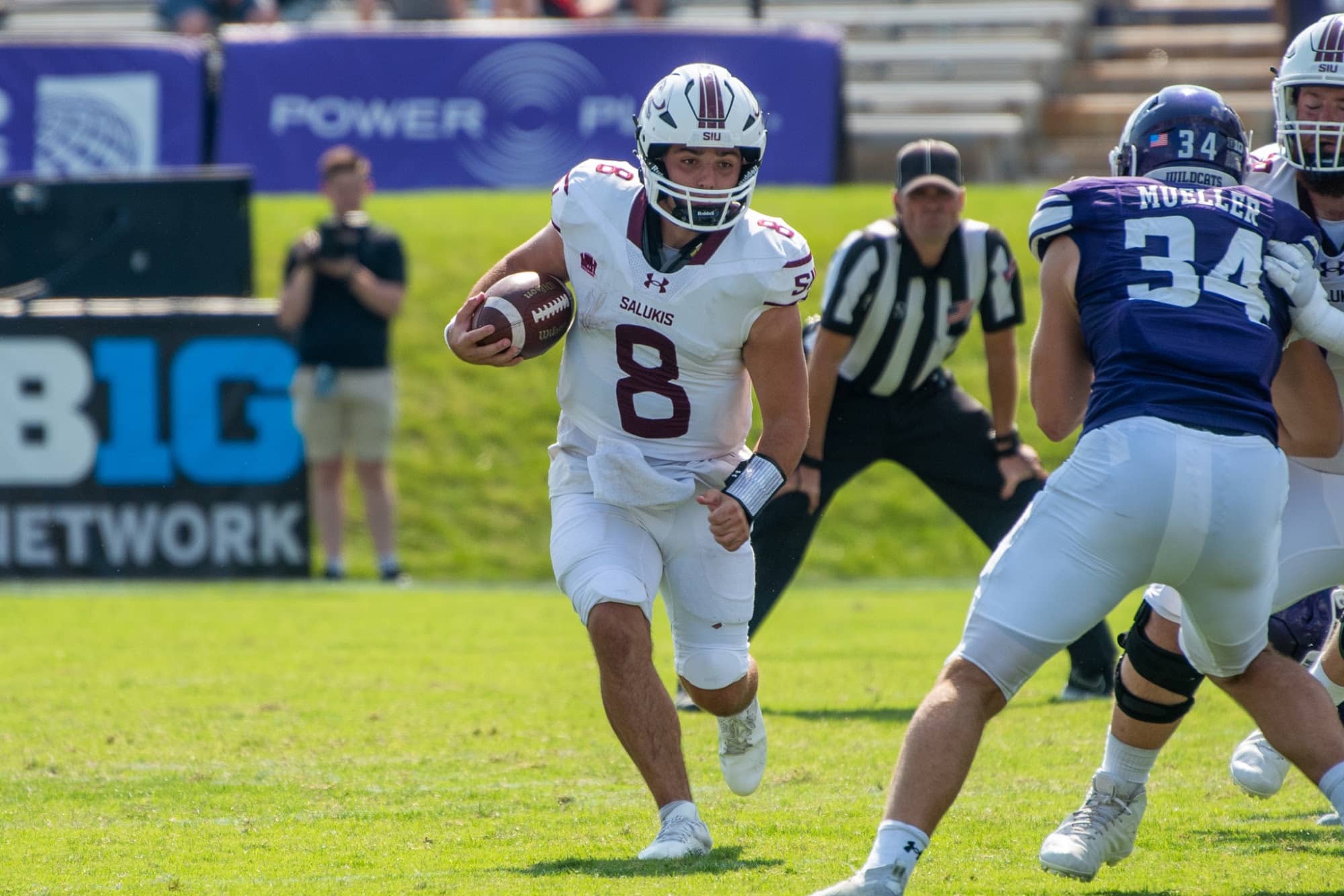 CARBONDALE, Ill. — Southern Illinois quarterback Nic Baker is the Missouri Valley Football Conference Offensive Player of the Week, after he guided the Salukis to the second win over a Big Ten opponent in school history on Saturday, as SIU beat Northwestern, 31-24.
The junior QB completed 23-of-34 passes for 241 yards and three touchdowns, connecting on strikes of 57, 18 and 9 yards. He also scored Southern's final touchdown himself on a 1-yard quarterback sneak that put the Salukis ahead, 31-17, with 5:09 left in the game. Excluding sacks, Baker had 35 yards rushing, including a key 20-yard bootleg to convert a fourth-quarter fourth down.
Baker won the league's Player of the Week honors for the fourth time in his career. He won it twice during the 2021 fall season and once during the 2021 spring season.