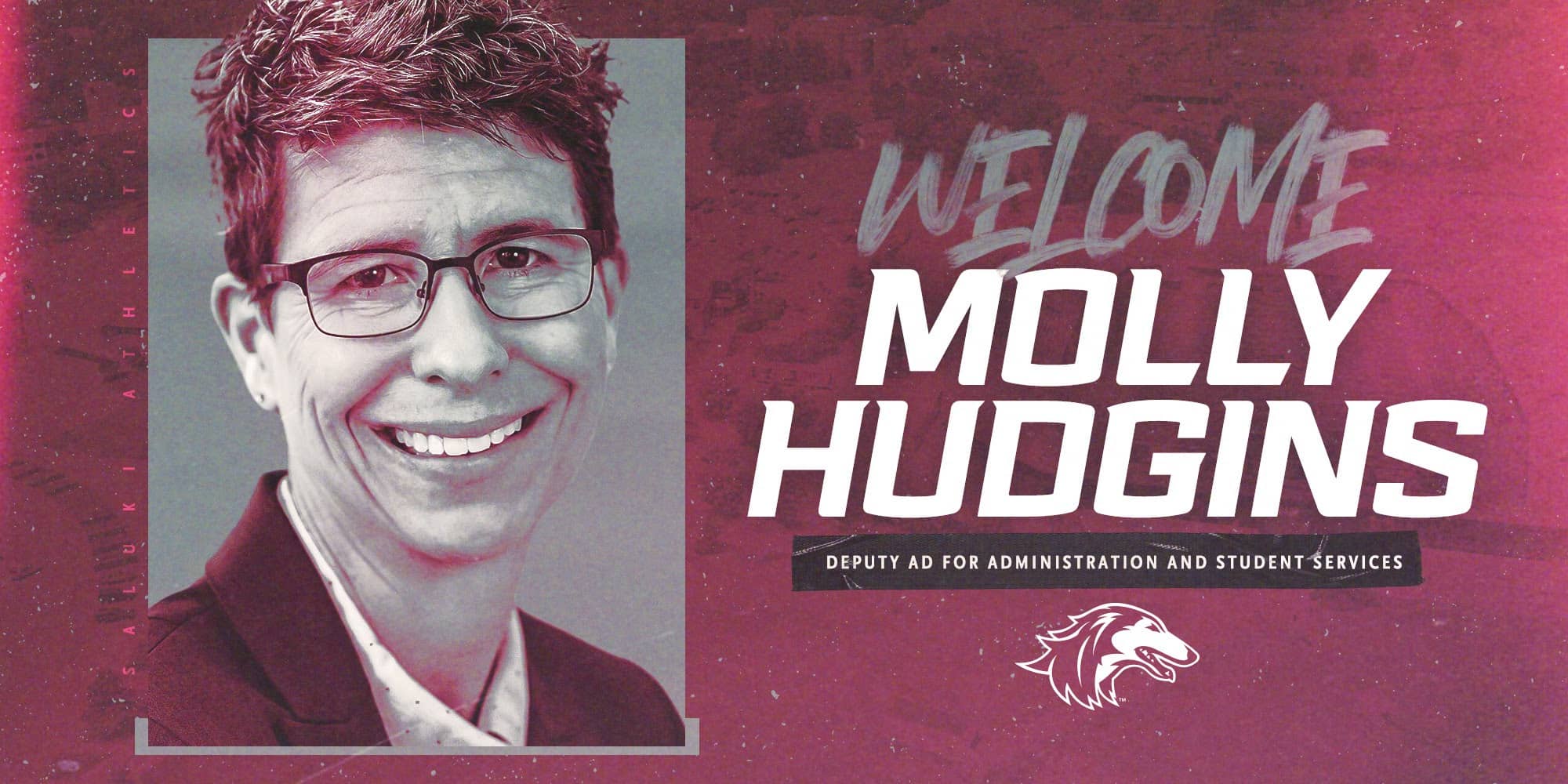 CARBONDALE, Ill. — Southern Illinois University Director of Athletics Tim Leonard announced today the hiring of SIU alum Molly Hudgins as the department's deputy athletic director for administration and student services. In her senior leadership role, Hudgins will oversee academics, compliance and the department's Name, Image and Likeness efforts.
Prior to SIU, Hudgins served as a faculty member and an academic administrator at Lindenwood University from 2003 to 2022. She began her career at Lindenwood as the department chair of the Sport Management program, within the Plaster School of Business & Entrepreneurship. She served as the associate dean of the School and became the first associate provost of Curriculum and Experiential Learning at Lindenwood. Hudgins transitioned into the role of interim dean of the Plaster School of Business & Entrepreneurship at Lindenwood in July, 2020 and was named dean in December, 2020.
"Bringing Molly Hudgins back to SIU is a home run hire for Saluki Athletics," Leonard said. "The breadth of her knowledge and experience in university administration will be a tremendous asset to our department and a huge benefit for our student-athletes."
In her role at Lindenwood, Hudgins guided the college through a full ACBSP re-accreditation and led the growth of the entrepreneurial culture within the College of Business. She also chaired the President's Athletic Advisory Committee. A 1997 SIU grad, Hudgins earned a master's degree at Florida State and a juris doctor degree from the University of Tennessee.
Hudgins continues to serve on the SIU Alumni Association Board of Directors, including a previous term as president.
As a student-athlete at SIU, Hudgins was a member of the golf team from 1992-97 and a four-time Women's Golf Coaches Association Academic All-American. She earned all-Missouri Valley Conference honors as a senior in 1997, when she led the team in scoring average. In 2007, Hudgins was named to the MVC's All-Centennial Team.
"SIU Athletics is headed in a positive direction under the leadership of Tim Leonard, and I appreciate the opportunity to be a part of his leadership team," Hudgins said. "I also want to thank Chancellor (Austin) Lane and (Foundation CEO) Matt Kupec, who were instrumental in developing a pathway for me to return to SIU. The University and the Southern Illinois region are home for me. I am honored to have the opportunity to help mentor and support future generations of Salukis."