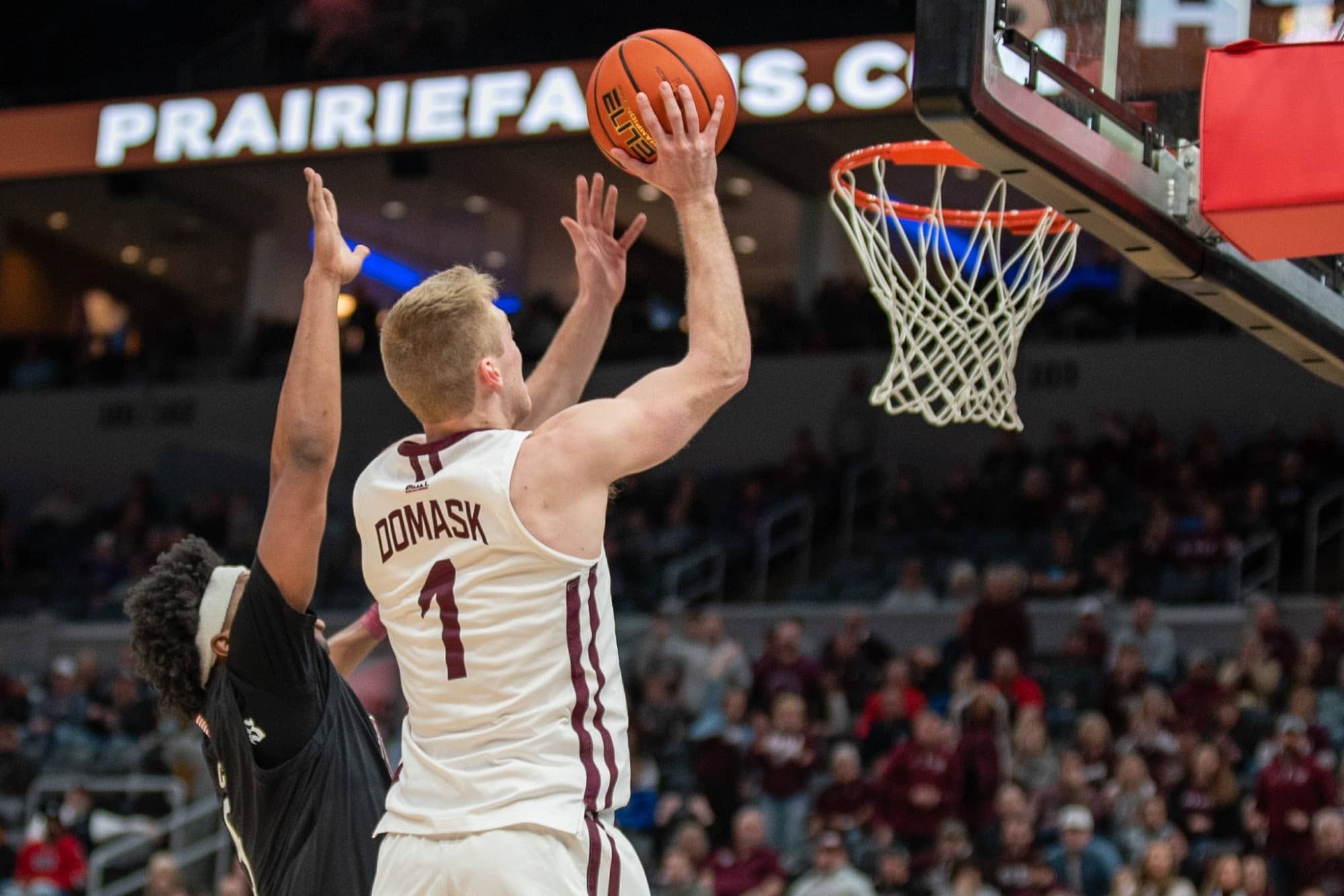 CARBONDALE, Ill. – Southern Illinois forward Marcus Domask was named to the 2022-23 Academic All-America First Team, selected by the College Sports Communicators (Formally CoSIDA) and announced Tuesday. Domask holds a 3.99 GPA in Sport Administration.
"This is a tremendous honor for Marcus. I couldn't be happier for him and everything he has earned here at SIU," head coach Bryan Mullins said. "He embodies what it means to be a Saluki on the court, in the classroom, and the community. This is a four-year award that doesn't happen overnight. He has always prioritized his academics and understands how big of an impact it will have on the rest of his life."
The senior has earned a plethora of academic honors over his time at SIU including back-to-back State Farm MVC Scholar-Athlete of the Year, CSC Academic All-District, NABC Academic All-District, MVC First Team Scholar-Athlete, MVC Commissioner's Academic Excellence honors among others.
Domask becomes SIU's fourth-ever First Team Academic All-American, joining Mike Glenn (1976, 77) and Bryan Mullins (2008, 09), and Marcus Bartley (2019). Domask, a Waupun, Wisconsin native, ended the 2022-23 season leading SIU in points (16.7), rebounds (5.8), and assists (3.4). He ranks in the top 20 in program history in scoring (9th-1,615), rebounds (19th-564), and assists (8th-356).
Southern Illinois University student-athletes have now earned Academic All-America honors 103 times all-time, which is the most of any Missouri Valley Conference school. See the complete list of Academic All-Americans here.
SIU MEN'S BASKETBALL ACADEMIC ALL-AMERICANS
---
Don Portugal (Third Team), 1972
Mike Glenn (First Team), 1976
Mike Glenn (First Team), 1977
Jamaal Tatum (Second Team), 2007
Bryan Mullins (Second Team), 2008
Bryan Mullins (First Team), 2009
Marcus Bartley (Third Team), 2018
Marcus Bartley (First Team), 2019
Marcus Domask (First Team), 2023